Made in Australia with superb materials and processes, our engraving company products are well made, long lasting and local.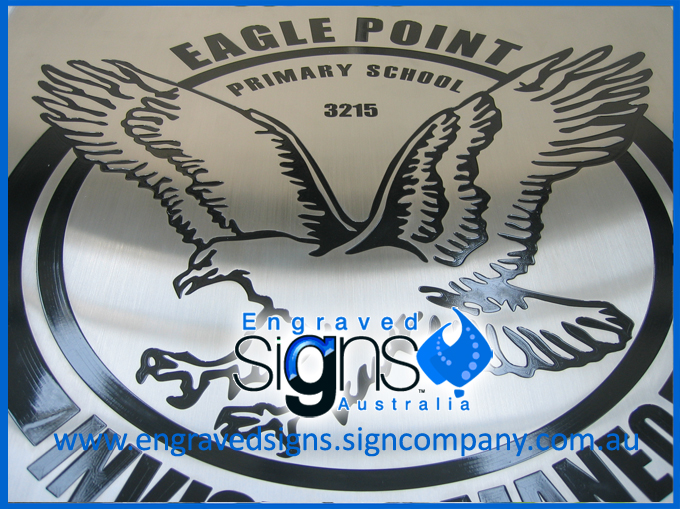 Eagle.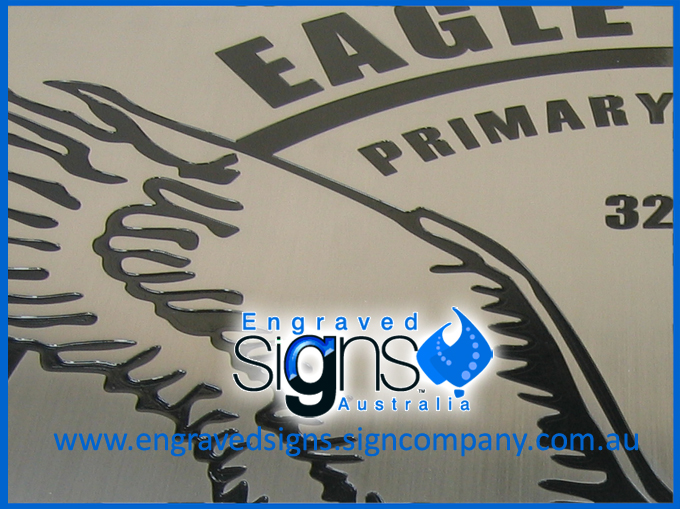 The high quality sign above is engraved stainless steel which is the densist metal suited for signage. Rust proof, the brilliance remains for years and gives a longer lustre than any other substrate. Perfectly suited for schools, it also offers anti vandal suitability and is very rigid making it ideal for free standing signage, signage fitted to wall and works indoor and outdoor equally.
Fitting out schools and buildings with more normal signage is also avaialable and we supply school building companies, architects, developers and consultants.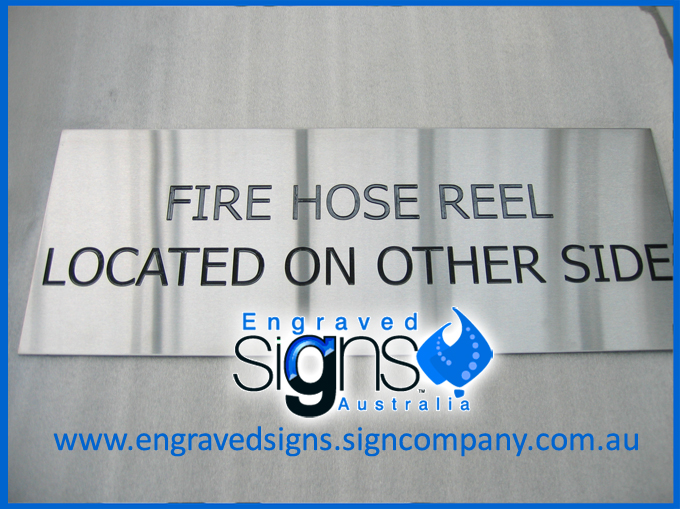 Cabinet, doorway, corridor, wayfinding, directional and other public related signage is made to size and color and order.
Building identification Signage. This After School Care sign is affixed to brick using epoxy glue.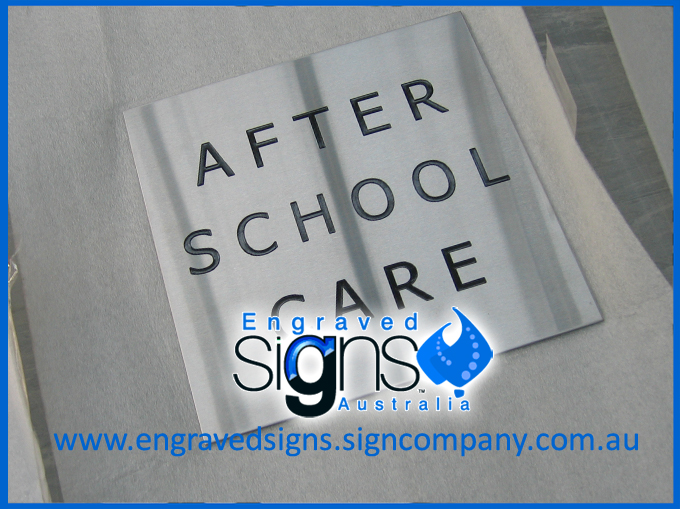 Other options include raised metal letters with reverse pins. Each letter is pinned with a welded rod so that install can be 'lifted' from the brick wall or rocks etc. The installer drills a position hole into the rock or brick, then the letter slips into the positioning hole and is glued. This gives stunning effects and raises the letter away from the rock wall.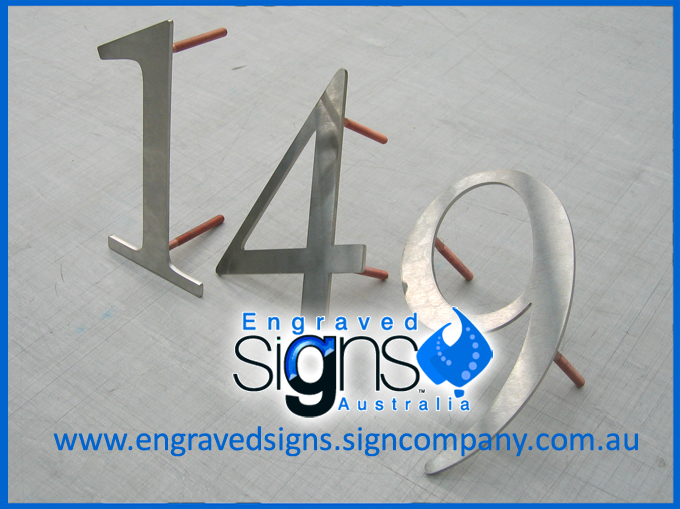 Raised Letters cut out of metal with underside pins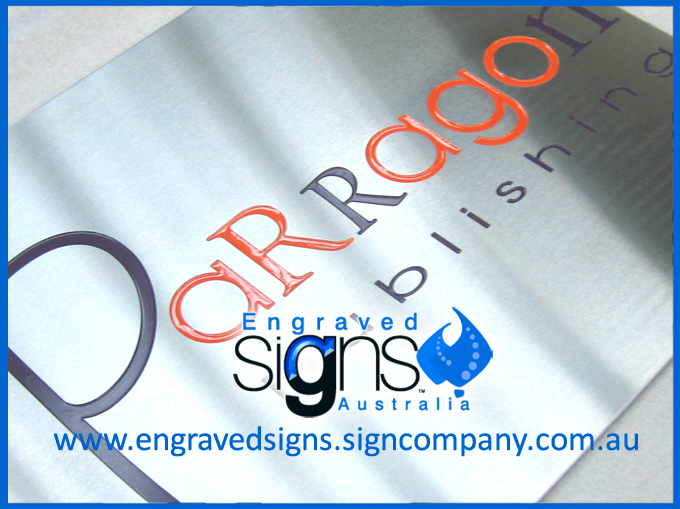 This is a PAINT filled engraved sign. The customer colors are added (filled) after the sign has been router engraved and cleaned.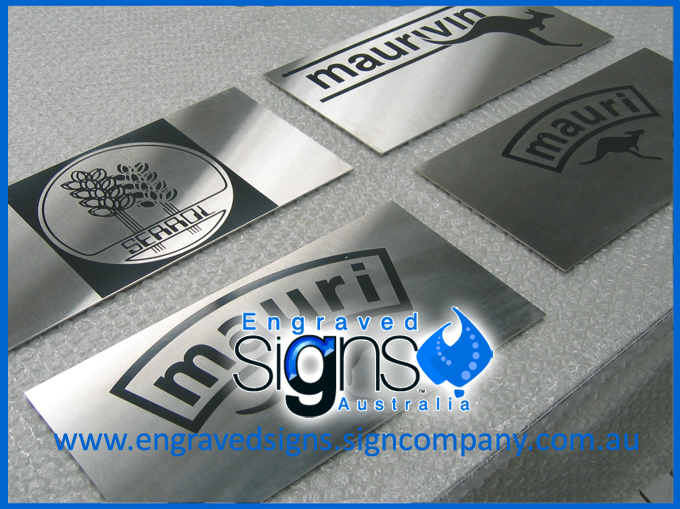 Supplies for Hotels, Units, Apartments, Architects and Developers, building designers, holiday resorts, camping grounds and lots more.
Unit and Apartment number signs for directional signage.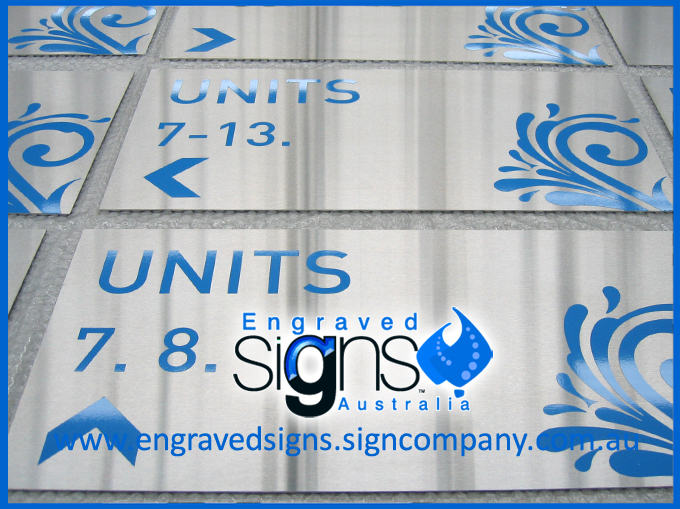 Full fit out of building safety and notification signage for emergency services, maintenance bays, access and wayfinding. Fire safety shown. We make to request and standard modern mandatory signage for buildings. Please send in your work list or building specifications / plans for fast quoting.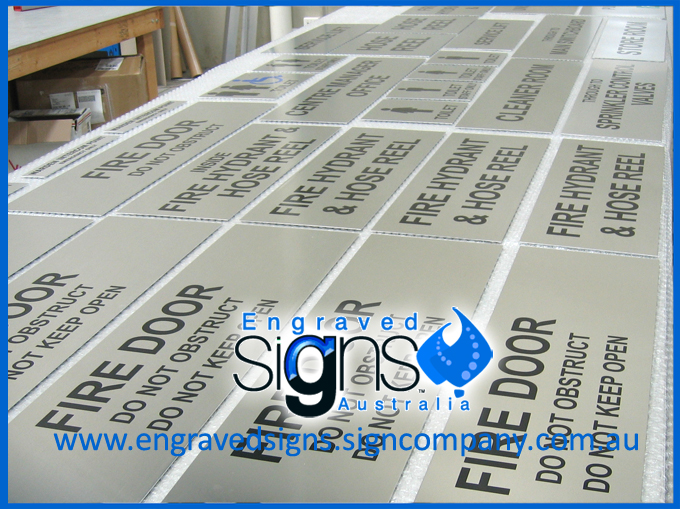 Fire. Fire Door and Hydrant, Hose Reel and Do not Obstruct. Various building signs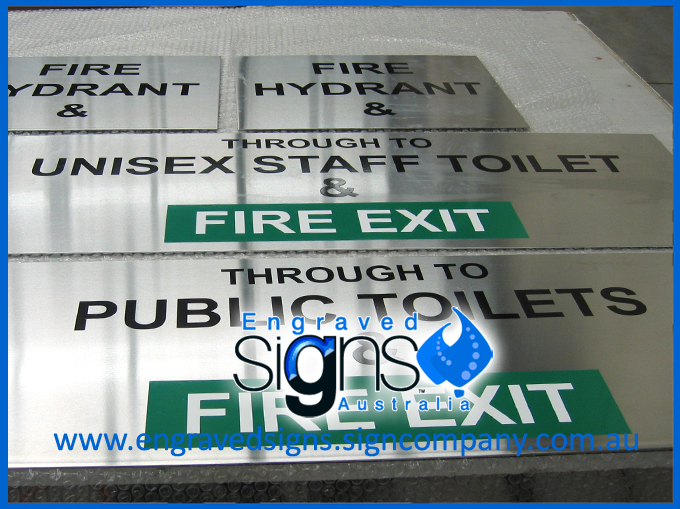 Unique Situational Signage. We can also supply for customers unique situational signage to comply with regulartory code and color systems for FIRE EXIT, Emergency, WARNING, Danger and other mandatory codes.
Building service room, store, washroom, laundry, cabinet and other 'building' named room signs. Science Lab, Recording, Do Not Enter... unlimited words and instructions are easy.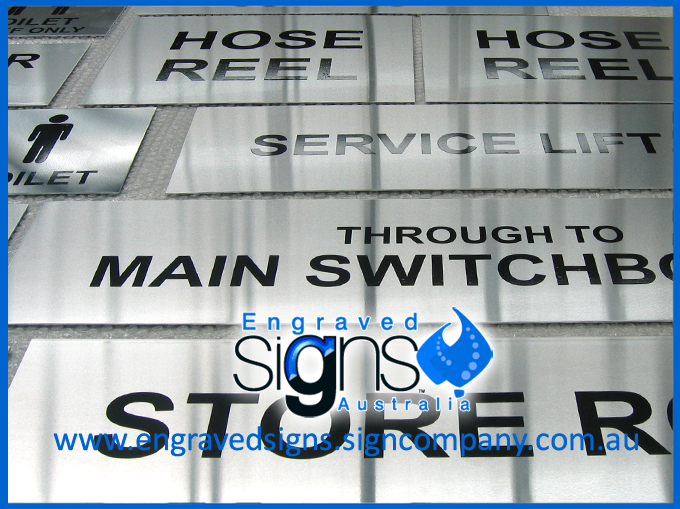 Through to Main Switchboard Sign, Hose Reel Sign, Service Lift Sign and other building room name signs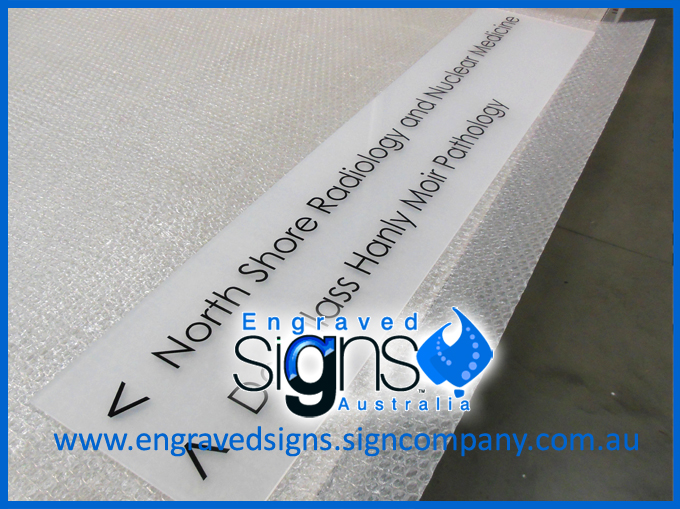 We supply private and general Hospital Signage for corridors, rooms, electrical, engineering, surgery and all locations.
Laser cut stainless steel signage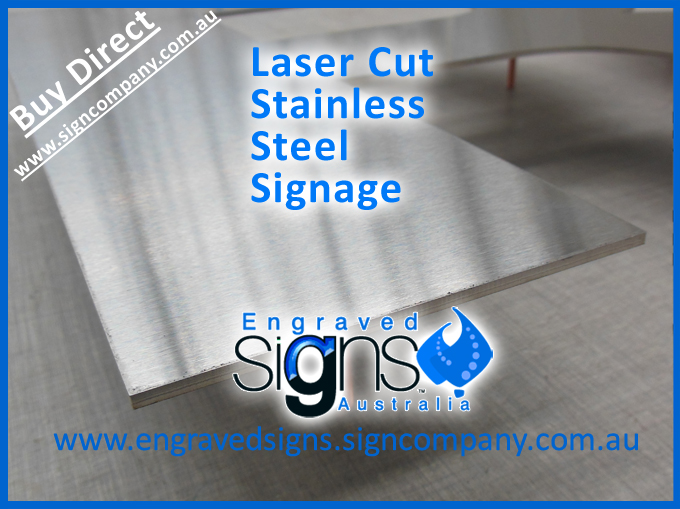 Robinvale government stainless steel letter rear mount outdoor long lasting cut signage welcomes visitors.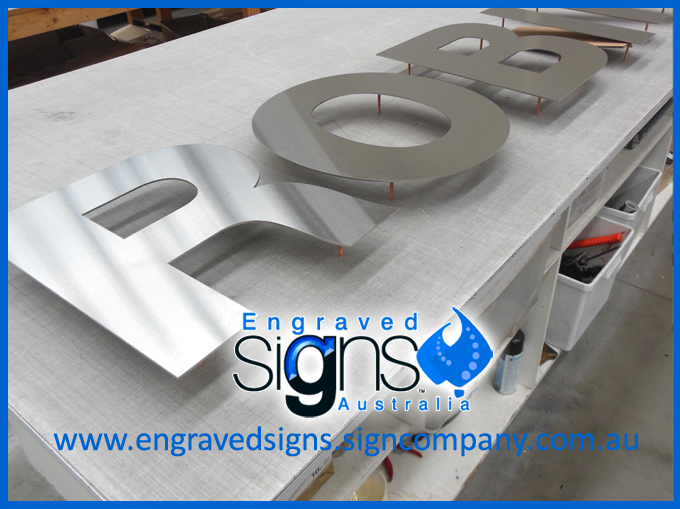 Image from the back of the welded letter shows the threaded rod you can put a nut onto and screw down tight.