Custom orders and UNIQUE Situational We supply many OEM and machinery makers, electrical engineers and building architects with engraved plates, identification signs, switch board, building control panels, fire and safety markers, pipeline id and much more in industries such as MINING, BUILDINGS, ROADS, PIPELINES (indoor, outdoor & Underground)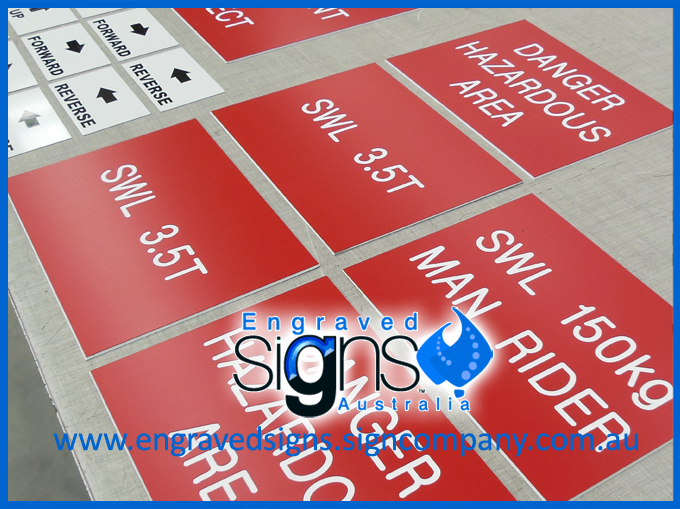 Our extensive knowledge and 'permanent' material selections such as stainless, aluminium, Traffolyte etc offer electrical engineers total peace of mind when designing projects that require informational or mandatory indentifications, instructions or labeling. Traffolyte signs made for machinery, mining, pipeline, buildings, doors, electrical cabinets and boards, electrical engineers use Traffolyte for marking dangerous, important and system controls in large buildings when making machines and for general long term sign identification systems. Various materials are used suited to the use indoor, outdoor, high exposure, heat, solor panel identification and mapping, underground etc. The insulating properties of Traffolyte make it an ideal material for use in the manufacture of Control Panels, Mimics, Legends etc.
UNDERGROUND
Reflective signage and plate engraving suited for mining and other underground situations such as pit, access points, confined space and other 'dark' or unlit areas.
PIPELINE
Long distance fence markers or adhered pipe line identification, warning, flow and other information such as contact, danger, warning etc. Any graphic can be reproduced.
BUILDING CONTROLS
Elevator, FIRE, DOOR, FLOOR LEVELS, SAFETY LIGHTING INSTRUCTIONS and all manner of Permanent and Temporary Site Building Signs.
We supply any 'custom' naming sign that a builder or contractor or architect requires identification signage. The previous pages identify building signage in the artistic range, this page identifies typical 'mandatory and informational signs' information.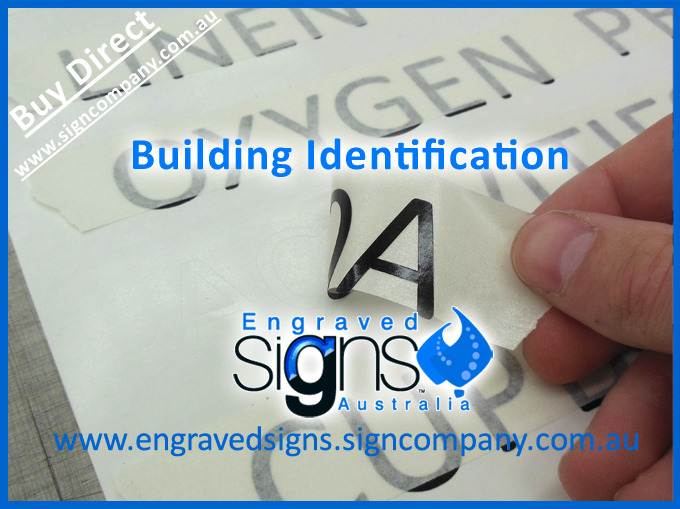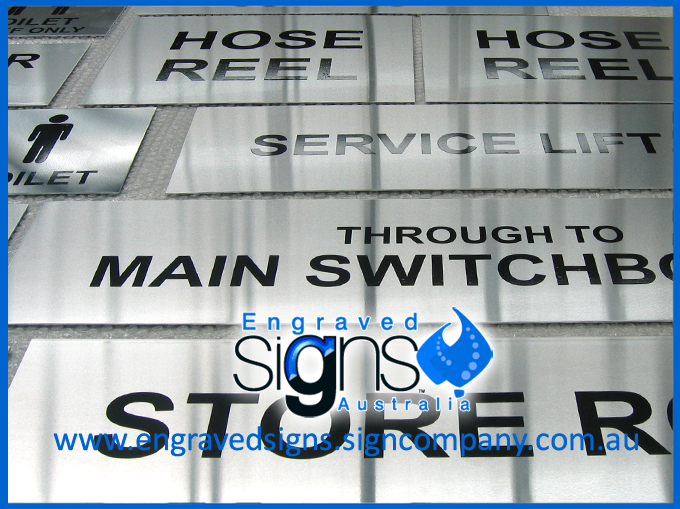 MINING
We supply large machinery identification tags, large vinyl letters and numbers for earthmovers, machinery etc.
SOLAR Panel Identification and Planning.
Inverter marking, panel underside identification and topside marking.
FEATURES
Different features and appliques can be used to engrave or signwriter your ID signage. Engraving, stencil cut through, paint, engrave+paint, vinyl, reflective etc. Please ask any of our production sign making team for details specific to your worksite or application of signs.
TRADE PRICES
Yes. We supply trade prices for other sign companies, electrical engineers, builders and machinery makers.
Please forward your document outlines for quoting or call us free Australia Wide.
We service all states and all regions.
Solar
Electrical
Mining
Oil & Gas, Fuel and Fuel transportation
Government
Tenders for builders, architects and more
Defence. Buildings, equipment identification, pallet & transport
Medical and Health
Engineering and OEM
Architectural and Survey
Pipeline, underground pits, post markers, fence markers
Aviation OEM
plus many more.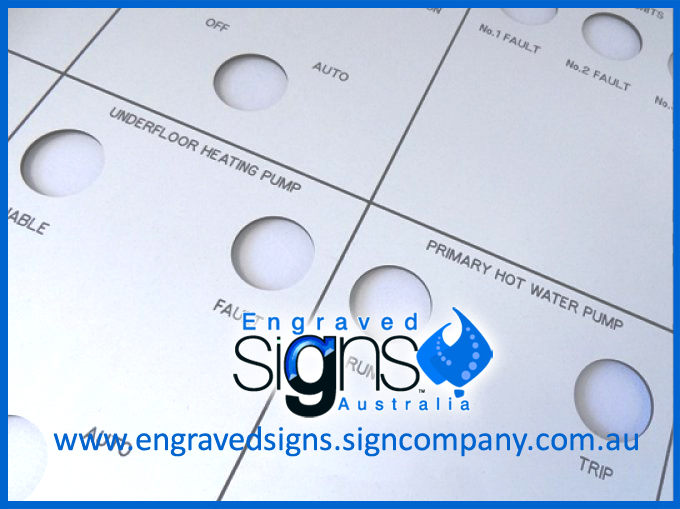 Building identification signage - anti-vandal
The use of welded letters like this for outdoor signage building identification etc makes vandalism and theft harder.
Custom made size and letter font, please enquire for your suitability.