Our Sign Company is a leading Sign Manufacturing company supplying Sydney Melbourne Brisbane and Perth - Australia. We use the latest in Laser and
Computer CNC large bed routers and cutters, laser etching and color filled systems to create stunning building signs, elevator tenant floor signs, safety, panels and plaques nationally.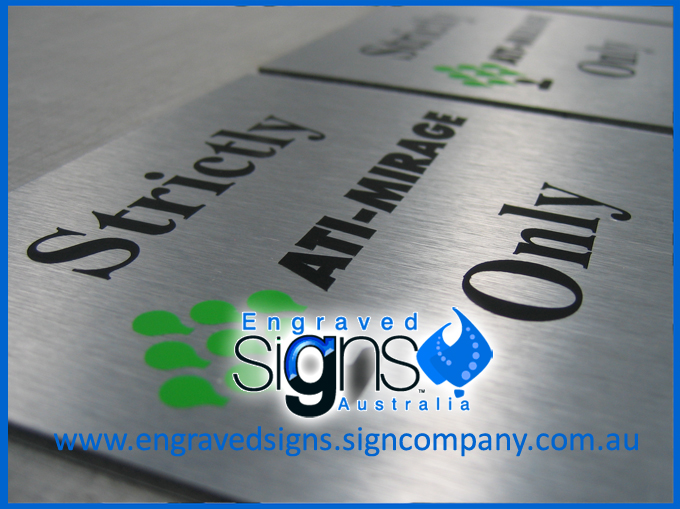 Permanent metal signage with color inlay.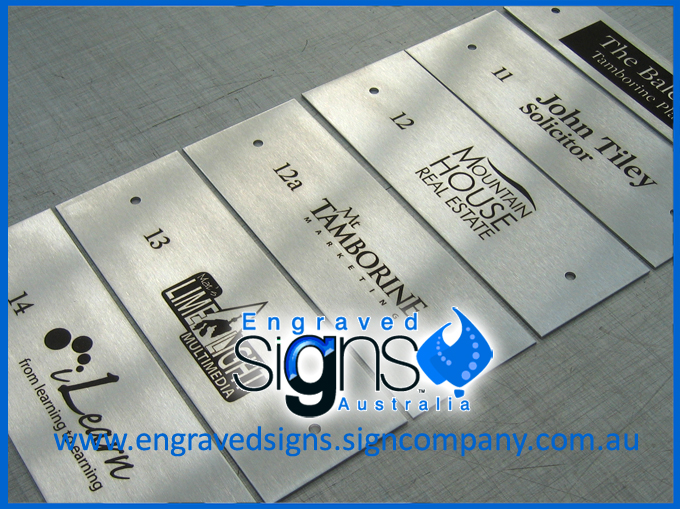 This image shows a series of elevator floor signs (tenant) for each floor number of the building. The laser etched logos are carefully made on polished stainless steel with a black fill. The common color gives each tenant a balance of importance. We also manufacture colored signs to suit your logo or work requirements. Inner city or suburb, regional or rural Australia. Please send in a sketch or work order for quoting.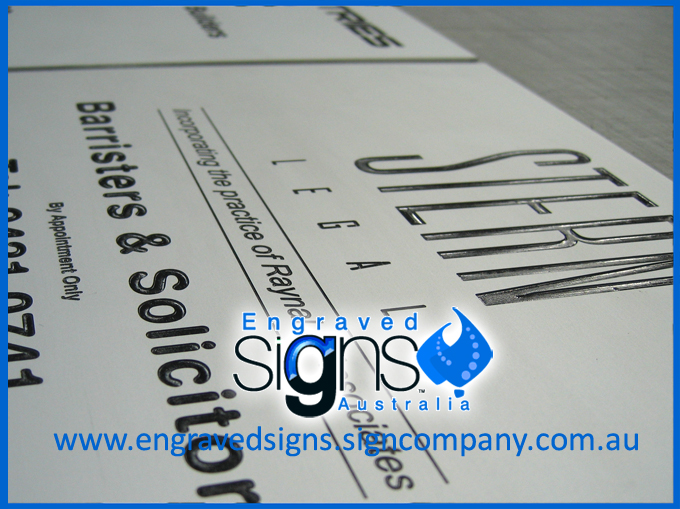 Anodised aluminum is a popular substrate for indoor and outdoor signage and is commonly filled with color to suit the customer. The size of original substrate is larger and allows for 'anti flare' glare perfect for photography and TV. This classy look is achieved with a deeper than normal engraving, of which, we set engraving depths suited to font weight of stroke width, material capability and overall aestethics. The minimum engraving depth is 0.8mm all the way to 'full cut through' although achieving a full cut through may be best suited to a laser process we employ. Our experienced art design team will assist if required.
Building name plates, outdoor signs, landscaping etc are all part of our work scope. Giving you control of your work, we suggest forwarding a quick sketch or work outline for our team to provide prices and 'how to's'.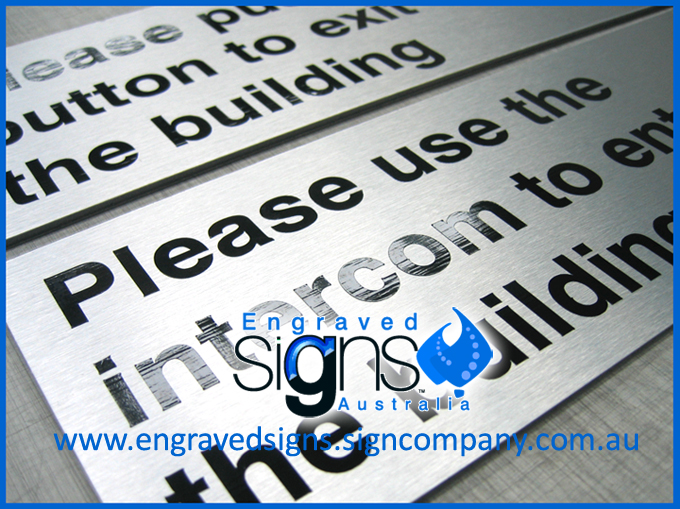 The is very cheap to buy and is suitable for full outdoor exposure to the harshest elements. We have even supplied signage for Mawson Antartic Base. You can see from the many engraved sign photos shown here fantastic ideas and processes to make your signs, engraved or raised.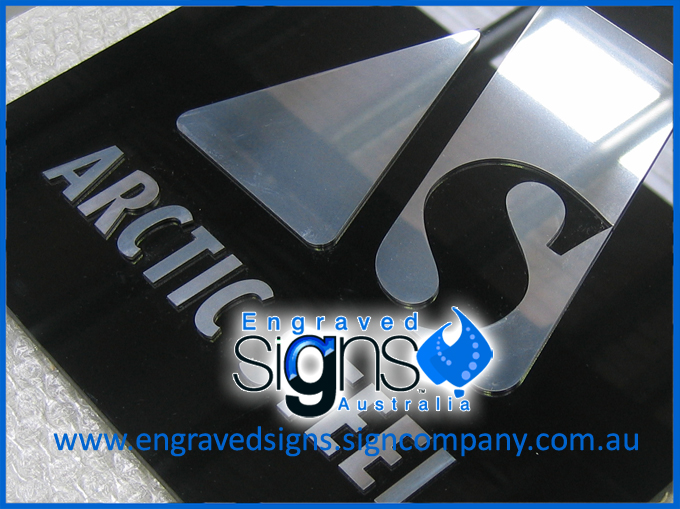 Products include cut out letters, engraved panels and features. Our skills at setting and producing beautiful engraved signs is unparrelled in Australia. Our team care about quality and how the end result will look.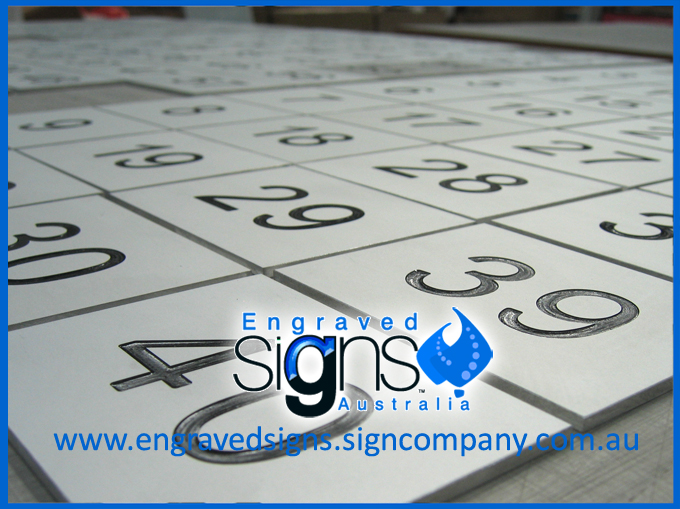 Here, the Anodised Aluminium Door and Letter box numbers engraved into metal were produced for a large condiminium project for the Gold Coast Queensland. Door numbers, Floor series, Elevator numbers and Letter box numbers were sequenced for the building developer who provided the final signage to their client. We supply signs Australia wide for designers, architects, land developers, builders, maintenance and lots more industries.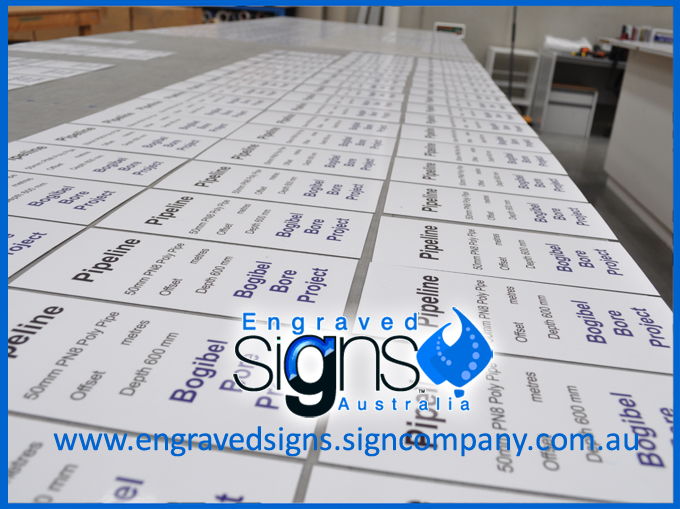 Mining industry and Pipeline signs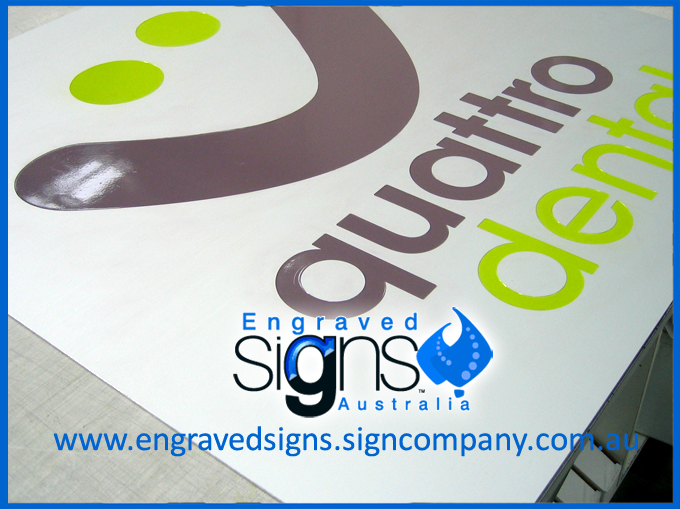 Large building signs. The engraved anodised aluminium building sign above is 3.3mm thick with an approx 0.85mm deep engraving. The large letters are milled flat cut with edge and base tooling. Once cleaned and polished, the letter and logo areas are filled with color making a brilliant outdoor building sign. Large and thick stroke letters like this provide extra challenges and only a few companies are capable of producing this high quality as shown by sign company. Call free anytime for quotes and advice for sign engraving supplies.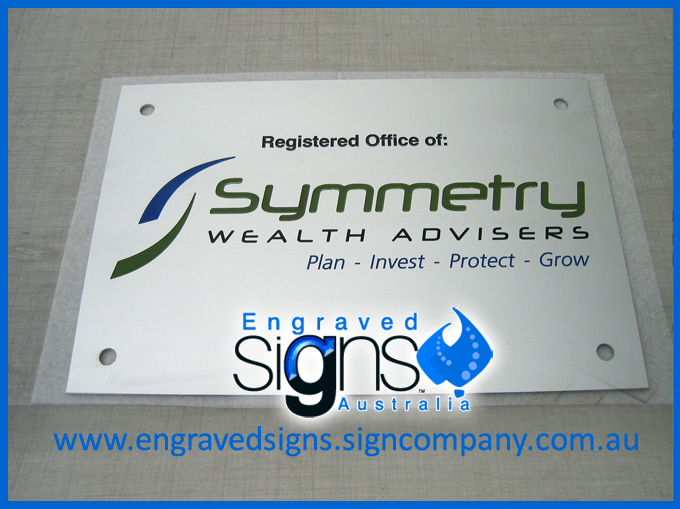 Engraved Building Signs